Yes. I used a High SchooL Musical reference. Judge me, I dare you. Let's catch up.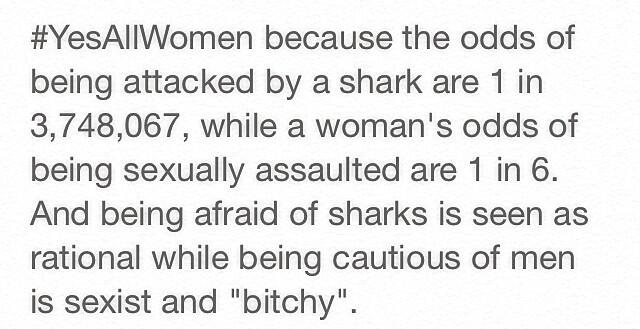 1. #YesAllWomen
After the horrifying shooting in Santa Barbara by Eliott Rodger, #YesAllWomen is trending. You're probably familiar with the story, but if not I'll summarize it. A former student at UCSB was upset that every woman that he'd made a sexual advance towards had turned him down, he went on a murdering rampage that ended with him dead as well. Since then #YesAllWomen is speaking out against misogyny. Its horrifying to hear of women's experiences with sexual harassment, but at the same time so encouraging, and it makes my heart swell seeing people find the strength to speak out against it (oh look at that I actually have feelings.) It upsets me that it took a tragedy like this for many women to speak out, but the outcome is amazing
2. Laverne Cox is the first transgender person to cover Time Magazine
I LOVE Laverne Cox and I guess Time Magazine agrees with me because she's on the cover of this month's issue. There isn't really much for me to say on the subject except that the second I buy an issue I'm framing it.
3. RIP Maya Angelou
On Wednesday morning Maya Angelou died, I'm not an expert on her, but I wish I was as she was an extremely inspirational women. She will be sorely missed, The Guardian rounded up some great quotes of hers that I encourage you glance at, if you have any extra time GoodReads has an excellent selection of her quotes as well.
4. Memorial Day Sales
I unfortunately didn't get Memorial Day off, but that doesn't mean I didn't get to eye up some of the sales online. I rarely buy things online, as I often have to alter things to fit me, but that didn't keep me from checking online. I rounded up all the sales that might be of interest,  most of these still cost a fortune, but are the tiniest bit more affordable now.
 ASOS: 20% of everything with the code: WEBEGRILLIN 
Barney's Warehouse: An additional 30% off the entire site and free shipping
Neiman Marcus: An 30% off sale + 30% off select regular items
 Nordstrom: up to 40% off
Saks: up to 40% off
Bergdorf Goodman: up to 40% off
 Shopbop: Up to 70% off
 J.Crew: Extra 30% off sale
 SSENSE: Up to 50% off
Matches Fashion: Up to 50% off with free shipping and returns to the U.S. and pick-up service in the U.K.
Moda Operandi: Up to 50% off
Intermix: Additional 40% off of sale products
Yoox: Up to 40% off spring sale + extra 10% off  with code: SUMMERNOW
I think that's it as far as important sales. If there are any others, let me know. I have three exams left and I'm free to actually post outfit pictures and Netflix all day and shut myself in my room to be a teenage cliché, All of these are clearly important things that busy people do. God, I can't wait to have no life again.
-Shifa